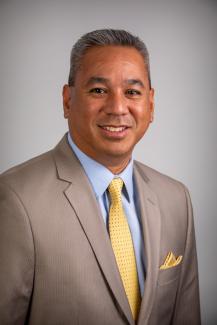 Eric Ludovico

AIF®
Shareholder
Executive Vice President
Director of Insurance Services
949-506-1000 x 717
Eric has been in the financial services industry full-time since finishing graduate school in 1998.  He has extensive experience ranging from client services at mutual fund and insurance companies, financial advising at independent broker/dealers, Managing Partner at a private financial planning firm, Branch Manager at a public investment company to his current role as Executive Vice-President and Director of Operations with M Stevens Wealth Advisors.
Eric is a two-time recipient of GAMA International's Frontline Leader Award and currently holds the professional designations of Accredited Investment Fiduciary (AIF®) and Certified Plan Fiduciary Advisor (CPFA).  He also previously obtained the Accredited Wealth Management Advisor (AWMA® ) and the Certification in Long-Term Care (CLTC) designation.  He has a MA degree from San Jose State University and a BA degree from UC Davis.
Born and raised in the San Francisco Bay Area, Eric and his family currently reside in Orange County, CA.